El Dorado State Park Shooting Range
The range is managed by the Friends Of El Dorado Shooting Range, a non-profit group comprised of community members who volunteer their time and services to support the enhancement of the shooting range.
El Dorado State Park Shooting Range is funded by hunters, gun owners, and everyone who purchases hunting and fishing licenses. The money available to support these comes from the 11% excise tax on the sale of all guns, ammo, and bow/arrow sales and the revenue generated from hunting and fishing licenses. After it is built, the general operation of it falls on the local volunteer group, a nonprofit, who takes care of all the operational costs. This gun range is the work of hundreds of hours of local volunteers over the years, and it will stay open because of these volunteers. It is the perfect model of what true private and public partnerships should look like.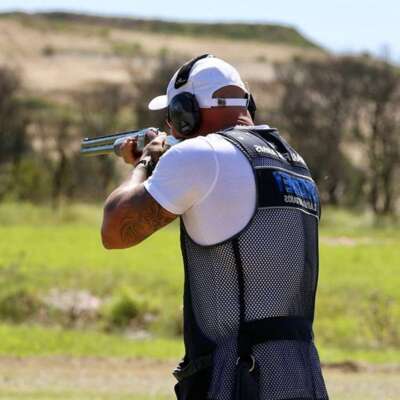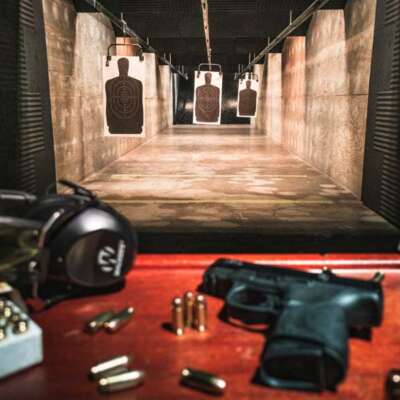 Who We Are Indoor Facility Specifics:
Restrooms and water fountain
Targets, ear protection, and eye protection are available for purchase
Merchandise available for sale – Hats, T-shirts, Decals, etc
Large meeting room with tables, chairs, and media connection available for rent
Full kitchen included in rental use
New Modern Shooting Range & Training Facilities
Outdoor Range specifics:
10 lanes at 15 yards
10 lanes(one range) dedicated to Dueling Trees for center fire pistols
10 lanes(one range) dedicated to rimfire only Dueling Tree and Steel targets
16 lanes at 25 yards
Four lanes at 50 yards
Eight lanes at 100 yards
Firearm and Ammunition specifics:
Shotgun slug ammunition can be used in any lane
Full automatic and silencers are welcome!
All ammunition of 50 calibers and less may be used Prohibited items:
Tracers, Phosphorus, and Armor-piercing ammunition